Browsing Category: "Gadget-Technoloy"
I just love Tracfone coz I can save money. It is okay for me to limit my phone calls, text and data for as long as I can save and I don't have monthly cellular fees. The connection also is clear since tracfones are using Verizon system. I am not a heavy cellular user for calls, text, and I also don't use too much data when I am out of the house, so that's why I am comfy in using tracfone for several years now.
Recently, I bought a $10 Global tracfone card and it says that I can have 9.7 cents per minute in calling long distance to the Philippines. I will test this one if it's really 9.7cents and if the line is crystal clear compared to rebtel and onesuite. Another thing that I want to test is that if it will deduct the regular minutes in my tracfone service.
I'll know everything once I will test this global tracfone card pretty soon. And I will be posting about this thing again!
Now, they saw the game consoles Wii and Xbox but they need to work and be good in order for them to have it. I've got to clean first and put the unused things outside before they can have their consoles back. And when they will be fighting, they will lost these game consoles forever. Anyway, the photos below were taken several years ago before I hid the game consoles because of fighting over and over again.
Okay, I am having a hard time changing things today. I need to use the micro SD card coz I need to record videos of the end of the homeschooling year event for my kids. But then I cannot figure out how to do it. When I searched online, I got different tutorials in which I cannot use. So, I thought of experimenting on my old LG phone. Good thing I discovered that in order for me to transfer the storage setting of my LG phone from internal memory to SD card is that I just need to do these simple things.
1. Open the camera
2. Tap the camera setting icon so that these choices will pop up
3. Tap the storage icon on the bottom
4. Then, you will see the choices of SD card and Internal Storage. Tap the SD card if you prefer to save your photos in it.
5. You've got to repeat these simple steps for your video storage. K K!
I really do not like Apple gadgets for the reason that I cannot use a micro SD card if my storage is full. I also don't like the battery life of my iPhone. Another thing is that there are many apps that I cannot delete, like the default apps or whatever.
What I like with Apple is the iTunes as I have more than 400 songs.
Another thing that I like with Apple gadget is that even if I dropped it in the water, it will still function. The only that is not resistant is when it's being dropped in a hard surface, it will be broken easily.
And speaking of broken Apple gadgets, my daughter broke my iPad, iPhone 4S, and iPod. I tried to replace the screen of my iPod but I didn't make it right and so right now, it won't function anymore. With my iPad, I didn't try to repair it as it just had one crack. Though it's a long crack but it's still okay.
Then tonight, she broke my iPhone 4S. Yes, this is an old iPhone but this is very useful to me as this is 64GB. Oh well, I can't do anything about it. I also don't want to buy another gadget as savings is more important than any other new gadgets.
Do you have kids and teens? What gadgets did you provide for them? Are you happy to see them whenever they are enjoying with the high technologies of today's modern world?
As good parents, surely, you are working so hard in order for you to provide almost anything to your kids. Your family is one of the best motivators for you to work hard and be your best every day. Your kids are your sources of energy to strive hard in earning great finances so that you can provide them anything they want and need. Surely, you do not want that your kids are last with the new offered gadgets and techs. You want them to be the first to have with what is being offered in our modern world. Providing and giving your kids new gadget is a joy to yourself. It is like you are fulfilled when you can provide them anything they ask from you. That is the essence of being a good parent (doing and working your best for the benefits of your children).
There are advantages when you will provide them the high technologies, just like giving them any Android devices. With these gadgets and devices, they can easily search good and fun stuffs that will help them learn more. But internet has everything in it. There are good and bad things that anyone can just watch, read and play. They also can easily chat with good and bad people without you knowing it.
For you to learn what they are into, you need to know How to Use Parental Control Software. When you will have parental control software in their gadgets, you will help them do the good stuffs online. You can regulate just anything you want to. This is for their safety and security that you will choose the good Parental Control Software so that you will have a peace of mind whenever they will use their gadgets. Not only that, you also need to regulate their gadget hours and everything in it.
High tech society these days is way different from your time when you were young. Those days, surely, everything was so calm and uplifting. But these days wherein everything and everybody can just do things on the internet anytime and anywhere, you need to guard your kids. Internet and new technology supposedly can bring the people together and can make the world a better place but then with the negative inventions and other bad influences, it adds up to the concern of almost millions of parents. So, for any parents (a parent like you) to be comfortable with kids' gadgets, there should be good parental control software in everything.
Healthcare technology is constantly evolving, making it easier than ever for healthcare professionals to connect with their patients. This infographic outlines the many benefits that go along with making technological improvements to your practice.
Keep in mind that patient loyalty is intimately connected to effective communication. Making your patients feel comfortable and able to ask questions is crucial when it comes to providing the best medical care possible and maximizing patient satisfaction with your care. Many of your patients will appreciate the gesture, and will be less likely to seek healthcare elsewhere when they feel that you have put a personal effort into reaching out to them.
Presented By TeleVox
Gadgets are one of the concerns of people these days. There are many gadgets available in the market today and one among the popular is the Apple iPhone. Owning gadgets takes responsibilities. I mean, it cost something and it is valuable so therefore, a gadget owner must accessorize it most especially iPhones and apple products.
Now, one thing that is needed is a cool iphone case to protect the gadget. Any gadget case speaks a lot of the personality of the gadget owner and so it is needed to be chosen carefully not just for self-identity but mostly choose the one that can protect an iPhone from any fall, scratch, or just any other accident. Another fad would be a cool bling on the gadget and a cool carrying sling case so that it will be easy to bring the iPhone and use it (plus any other accessories).
Do you have an iPhone? If you do, what are the accessories that you have and what are the things which you want to buy in the coming days?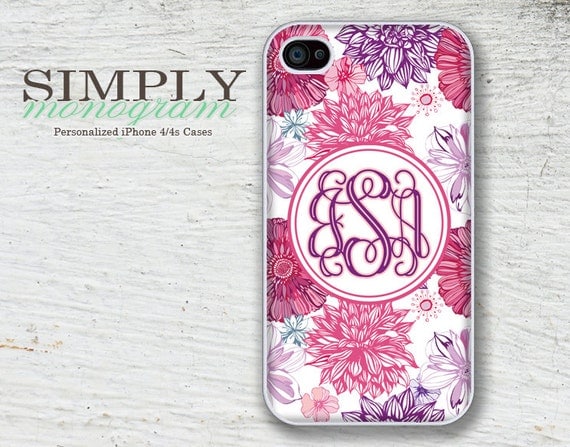 Photo from: etsy.com/shop/simplymonogram
My gadgets to new places I want to visit! (*char2x lang gud*)
These are one of the gifts I receive from my husband this December. Thank you so very much! Love ya!
I am synchronizing the Leap Pad and the laptop of the 5 year old kid. Downloading some apps and transferring the Leapfrog explorer games to this gadget. And guess what? My kid's so excited with this thing as if he will not be exhausted in playing with it (at least for a day or two :)).